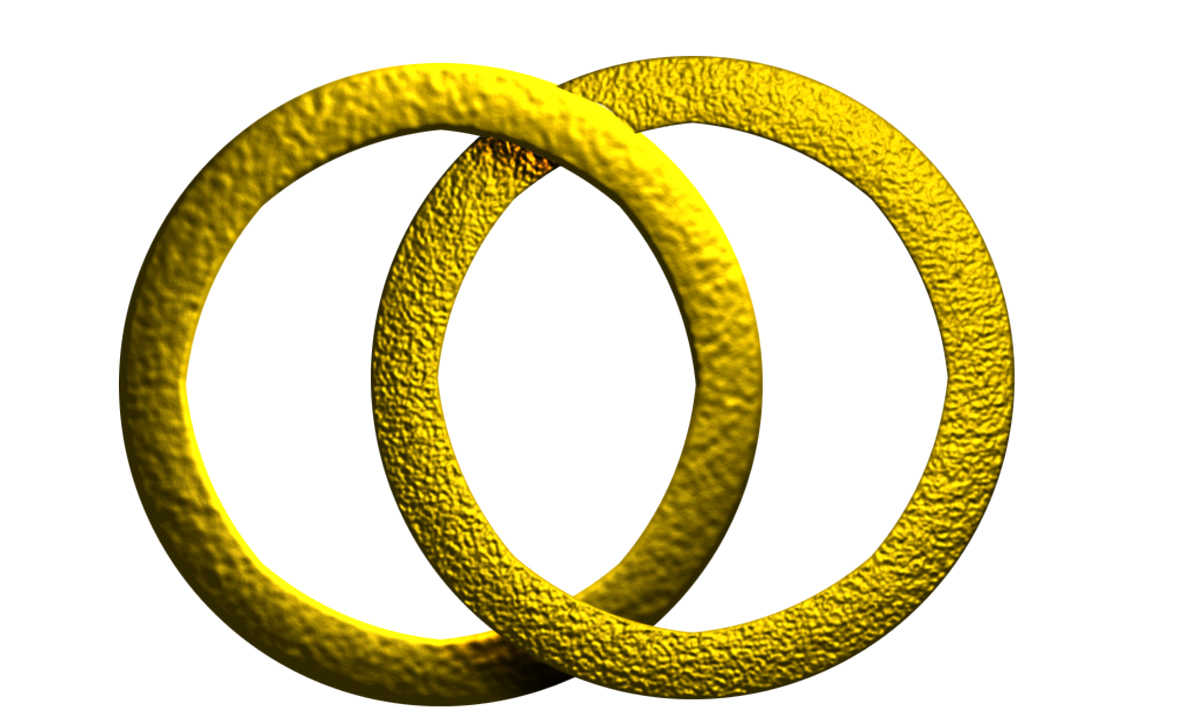 The rings represent members of an interfaith family joining together to celebrate their traditions while respecting the distinctiveness of each faith.
Sunday
School
Program

Does the Sunday School accommodate children with special learning needs?

How do I enroll or get additional information?

WHAT IS THE INTERFAITH SUNDAY SCHOOL?

A central, driving force in creating IFFP was to create a Sunday School. Through study of the Christian Bible and Hebrew Bible, story-telling, art projects, music, and other hands-on activities, the IFFP Sunday School teaches children about their religious and cultural heritages. We expose children to the moral values, traditions, history, and wonder of Jewish and Christian religious life. The IFFP religious education philosophy is to teach, not preach. We strive to educate our children and help them feel comfortable with both Judaism and Christianity. Experienced teachers guide learning and offer developmentally appropriate programs that introduce children to their heritages in an engaging and meaningful way. Judaism and Christianity are taught from an objective point of view. In most cases, a Christian teacher is paired with a Jewish teacher in each classroom. Children are encouraged to ask the many "why" questions they bring to class and to discuss their dual faith identities.

WHY SEND MY CHILDREN TO IFFP SUNDAY SCHOOL?

Parents of our IFFP Sunday School children express many, varied reasons for giving their children an interfaith education. IFFP Sunday School can help children sort out that difficult family question: "Who goes where?" If Mom and her family are Jewish, then "what do they believe?" If Dad and his family are Christian, then "what do they believe?" Only through exposure to their heritages can our children grow to ask that vital and inevitable question "what do I believe?" IFFP members believe that in today's diverse world, it is crucial to teach our children that there is more than one way of looking at the world -- and that one way is not better or worse, just different. The IFFP Sunday School gives our children a place to be accepted and understood among kindred spirits, helping children feel more comfortable being both Christian and Jewish. Children have the opportunity to interact with peers from similar backgrounds, providing a sense of belonging and identity.

WHAT DOES THE IFFP SUNDAY SCHOOL TEACH?

IFFP Sunday School curriculum seeks to provide an even-handed approach to Christian and Jewish learning that offers an age-appropriate introduction to key ideas, practices, and history. The School strives to help children sort out the differences and identify the commonalities in the Jewish and Christian faiths. We do include discussions of God, and of Jesus, as central elements of Judaism and Christianity. In discussing Jesus, we emphasize the historical JesusóJesus the Jewish rebel. See our Sunday School Goals for more information IFFP Sunday School teaches children about holiday traditions which they can experience at home and through IFFP family events. Another goal of the IFFP Sunday School is to teach children the importance of giving. To that end, the curriculum is tied to our community service program, which assists people in need throughout the year.

WHOM DOES THE IFFP SUNDAY SCHOOL SERVE?

Classes begin for children who are three years old, although older children are welcome to join when space is available. Currently, the school offers classes for children through sixth-grade. Seventh and eighth-graders participate in our two-year Coming of Age program. The Coming of Age program may culminate in a ceremony that parallels the Jewish Bar/Bat Mitzvah or Christian Confirmation. IFFP members who are in High School are eligible for the Teen Group. COA and Teen Groups meet on weekend evenings, and may participate in daylong and overnight events such as rafting, ropes courses and extended community service projects.

Does the Sunday School accommodate children with special learning needs?

In September 2004, IFFP began offering a mixed-grade Sunday School class for upper elementary/middle-school aged kids with special learning needs. The class meets at the regular Sunday School time.

The class has the same overall goals as the rest of the Sunday School program. However, there will be less reading, more story telling, and a strong emphasis on experiential learning (with ritual, art, and music). The teachers endeavor to interweave social skills instruction and community building into the curriculum.

What are the IFFP Sunday School Mission Statement and goals?".

HOW DO I ENROLL MY CHILD OR GET ADDITIONAL INFORMATION?

Sunday School enrollment is open only to IFFP members. To join IFFP, please call 301-270-6337 to request membership information.